~ FLEAMARKETTV.COM PRESENTS ~
-
OWN THIS BOOK
Shout, Sister, Shout!
The Untold Story of
ROCK-AND-ROLL TRAILBLAZER
SISTER ROSETTA THARPE
Interview with Author Gayle Wald
FROM WILL AM 580
(Listen)
___________________________________________________________________
Sister Rosetta Tharpe: Gospel Music Legend
Birthdate: March 20, 1915
Birthplace: Cotton Plant, Arkansas
Instruments: Guitar / Vocals


Little Rosetta Nubin began performing at age four with her mother, Church of God in Christ evangelist Katie Bell Nubin.

She recorded in the mid 1930s with Decca Records backed by "Lucky" Millinder's jazz orchestra and shocked her gospel audience with the mixture of sacred and secular music.

She appeared in John Hammond's 1938 extravaganza "From Spirituals To Swing and performed at the Cotton Club and Café Society and with Cab Calloway and Benny Goodman.

Her song "Strange Things Happening Every Day", recorded in 1944 was the first gospel song to make Billboard's "race records" Top Ten.

Elvis Presley, Little Richard, Jerry Lee Lewis, Johnny Cash, Isaac Hayes, Keith Richards and countless others were influenced by her guitar playing and energetic performances.
Sister Rosetta Tharpe died on October 9, 1973 in Philadelphia, Pennsylvania
---
Sister Rosetta Tharp: The Original Soul Sister
This comprehensive 81 track set features fabulous artwork with many previously unseen photos.
Includes 40 page illustrated booklet.
---
ARKANSAS MUSIC
---
---
State Guide
---


1900s / 1910s / 1920s / 1930s / 1940s
1950s / 1960s / 1970s / 1980s / 1990s
---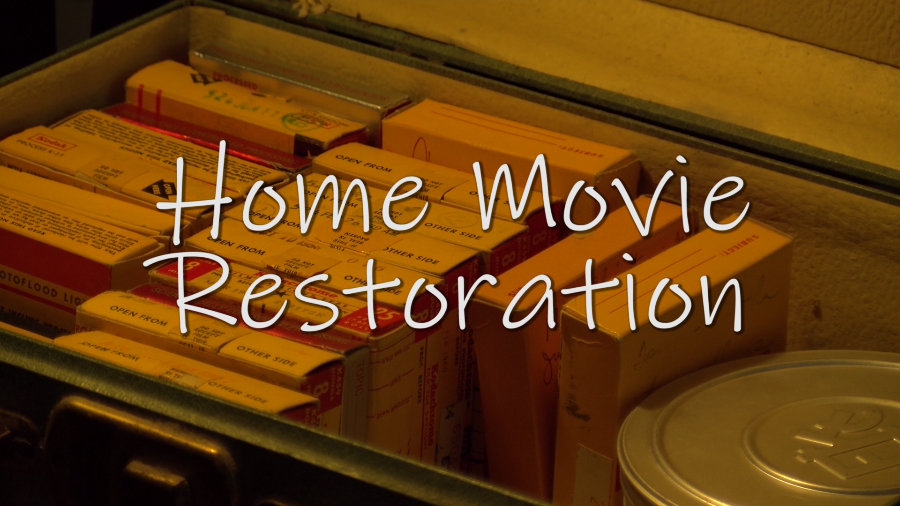 Memories last forever. Old films & videos don't.
Save your home movies for generations to come.

EMAIL

or visit

FLEAMARKETTV.COM


---
Historic America
Alabama l Alaska l Arizona l Arkansas l California l Colorado l Connecticut l Delaware l Florida
Georgia l Hawaii l Idaho l Illinois l Indiana l Iowa l Kansas l Kentucky l Louisiana l Maine
Maryland l Massachusetts l Michigan l Minnesota l Mississippi l Missouri l Montana
Nebraska l Nevada l New Hampshire l New Jersey l New Mexico l New York
North Carolina l North Dakota l Ohio l Oklahoma l Oregon l Pennsylvania
Rhode Island l South Carolina l South Dakota l Tennessee l Texas
Utah l Vermont l Virginia l Washington l West Virginia
Wisconsin l Wyoming l Washington D.C. l Home


Amusements l Amtrak l Antiques l A Startling Crime l Aviation Pioneer l Banana Split
Ball Point Pen l Bar Code l BBQ l Blue Jeans l Bubble Gum l Busiest Travel Day l Candy
Civil Rights l Color T.V. l Crime Fiction l Color T.V. l Computers l Department Stores l Dental Drill Patented
Education l Electric Chair l Engineering l Frisbees l Fingerprints l First American Newspaper l First Auto Fatality
First Baseball Game l First College Football Game l First Home Developer l First Jukebox l First Movie Theater
First Phonograph Record l First Radio Station l First Super Bowl l First Telephone Operator l First Traffic Light
First U.S. Hospital l First Woman Doctor l First World Series l Highest Wind Ever l Horse Races l Ice Cream
Linotype Inventor l Minimum Wage l Motorcycle Rally l NBA Formed l New Year's Day l NHL Founded
Outlawing Fun l Patents l Pecans l Pets l Photography l Pony Express l Potato Chips
Scotch Tape l Scrabble l Soccer l Soda Fountain l Soft Drinks l Star Wars
Superman l Tea l Telephone l Tennis l Thanksgiving l Tiffany
Typewriter Patented l U.S. Mint Opens l Valentines Day
Videocassette Recorder l Washing Machines
Worst U.S. Fires l ZIP Codes l Zipper
---
---